Piano, Guitar, Violin, Viola, and Flute
Free the Music Within You with individual lessons at The Hap'ning Place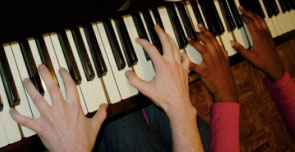 One to one tuition for children and adults is available on a flexible schedule Monday to Saturday - including days and evenings at our N8 studio in Crouch End or online.
The private lessons for beginners or those with previous training are taught by experienced and qualified professionals at our studio which is near Highgate, Muswell Hill and Finchley. We have students of all ages and abilities - from 5 to 85!
Whether you aspire to be Alicia Keyes, Jimi Hendrix or Horowitz, we like to keep the lessons enjoyable and fun and tailored to your requirements. We use modern techniques and we can teach either Classical and/or Contemporary music. You can progress quickly with moderate practice.
Playing may be for your own pleasure or you can choose to show off your new skills in our three annual studio recitals. You can also prepare for auditions and competitions. It is also possible for us to help you to prepare for graded examinations with ABRSM, Trinity, LCM and the Rock Skool and we have a 100% success rate!
Testimonials
"Incredibly patient and inspiring teachers, who really make learning the piano fun."
Mark
"I am learning the piano there & I think the standard of teaching is very good."
Angela S
"My son went to Hap'ning place for about 8 years. He had three different teachers who took him up to grade 5 piano. They were all excellent and he really enjoyed his lessons. I would highly recommend it."
Sue D
"The Hap'
ning
Place has a great way of developing your confidence: from one-to-one lessons through group work and on to being a soloist in the supportive studio recitals"
Anne-Marie
Fees for guitar, piano, violin, viola, or flute lessons
£30 for 30 minutes
£40 for 45 minutes
£50 for 60 minutes
Payment for lessons may be at the lesson or in advance per half term.
Emergency Cancellation Policy:
Please note that we have a 24 hours cancellation policy. We are happy to try and accommodate schedule changes, but please notify us 24 hours in advance or a cancellation fee of the full amount of the lesson is required. Thank you.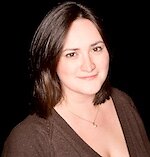 Tanya Barringer
B.Mus Violin Performance, Summa Cum Laude with University Honors and Honors in Major University of Houston, M.A. New York University has been teaching violin for over 10 years and performs currently as first chair with Bishops Stortford Sinfiona, Fulham Opera Orchestra and co-leader of the London Royal Orchestra Society as well as member of Covent Garden Chamber Orchestra and One Tree Hill Sinfonia.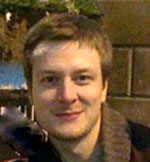 Jacob Elliott
is an experienced guitarist and tutor based in North London. He holds a classical music degree in guitar from Goldsmiths College London, and is comfortable in a wide variety of styles, be it Jazz, Rock, Classical, Blues or Folk. Jacob performs with his own band as well as working as a session musician.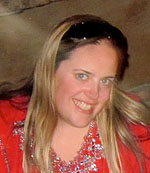 Janet Fischer
PgDip Distinction in Performance and Professional Studies RNCM, MMus with Distinction in Performance, RNCM from the University of Manchester,BMus (Hons)/Grad RNCM from the University of Manchester. Janet teaches violin (or fiddle) and her extensive performance experience as a soloist and ensemble player has taken her to innumerable countries and cities.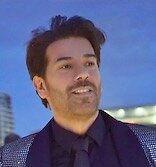 Emin Mecnunbeyli
PG Cert in Eduction, Performing Arts degree from Istanbul Conservatory in Voice, Baku Academy Violin and Piano. Emin is a multi-talented teaching professional, with over 20 years of experience. Emin enjoys tailoring lessons to meet each student's diverse needs and capture their interest and imagination. Compassionate and inspiring, each student feels special, cared for, and successful. Emin is also a composer and producer of his own contemporary vocal tracks and is happy to help students with their own compositions.
Anna Yang
, MM and Post-Grad Certificate Piano performance of Music Royal Conservatory of Scotland, has won many competitions, John Ireland Prize, Bach Prize, Governor's Recital Prize, to name a few. Anna has been teaching piano for many years and is a busy performer with singers and instrumentalists, as well as the studio pianist for the ballet. Anna is fluent in English, Cantonese and French!