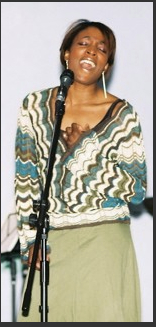 The Hap'ning Place
Free the Beauty of Your Voice
Sing the music you like easily and with confidence. Whether you are a trained singer or a beginner, you can learn or improve your technique in all styles of music (mainstream, pop, jazz, musicals, classical, etc.).
In Person or Online Singing lessons are available at our Crouch End Studio Monday to Saturday, daytimes and evenings.
Vocal coaching is also available at the Central London studio in Mayfair.
Testimonials
"The Hap'
ning
Place has a great way of developing your confidence: from one-to-one voice lessons through group work and on to trying out your solo voice in the supportive mini studio recitals" Anne Marie
"Learning to express your soul through music is a great gift - that everyone at The Hap'
ning
Place is so kind and patient is an added bonus!" Divya
"I find the lessons extremely uplifting and fun, and my range and breath control have improved considerably." Michaela
"My vocal coach at The Hap'
ning
Place has enabled me to get the voice I always wanted. By applying the techniques in ANY style of singing; I always have the tools to produce the sound I desire. My power, range and control still surprise even me." Natasha
"My voice has really developed, and she manages to explain things like posture, breathing and voice production in a witty and easy-to-follow way. She is great!" Jenny
"I have had singing lessons there for several years. My teacher is excellent and I've made a lot of progress. I've only heard good reports of the other singing teachers. We have a voice recital each term and we are often accompanied by a piano teacher from the Hap'ning Place. They are always good and supportive as well...the woman running it is so keen on her pupils doing well and loves music." Liz S
Developing a strong breathing and vocal technique allows you to express yourself.
Private voice coaching tailored to your requirements and interests helps you achieve your goals quickly and enjoyably.
Singing lessons may be for your own pleasure or you can choose to participate in our studio recitals, master classes, or annual shows. These offer performance opportunities for those who would like to practice their new skills. You can also prepare for auditions, competitions and graded examinations.
Please feel free to contact me on the address at the foot of the page if you have any further questions. I look forward to hearing from you.
Still feeling unsure? Yes you CAN sing!
Scientists prove everyone can sing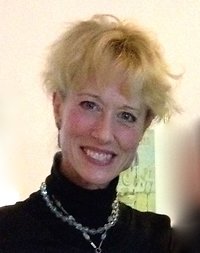 Maryliese Happel
B.A. Voice, M.A. Music History and Voice, Mu Phi, NATS, ISM is the director of
The Hap
'
ning
Place
and teaches private voice. She sings professionally in Europe and America and has been teaching voice for several years in London, Vienna and the USA.
Private Voice Lesson FeesCrouch End
£65 for one hour with Maryliese
£60 for one hour with Janet or Emin
£35 for voice for half and hour
Lessons can be paid for either on the day or may be paid in advance per half term.
Of course as long as we receive more than 24 hours cancellation notice, the fee rolls over to the next lesson.
Mayfair
£65 for one hour with Maryliese
£35 for half an hour
Lessons can be paid for either on the day or may be paid in advance per half term.
Emergency Cancellation Policy
Please note that we have a 24 hours cancellation policy. We are happy to try and accommodate schedule changes, but please notify us 24 hours in advance or the full price of the lesson will have to be paid. Thank you.