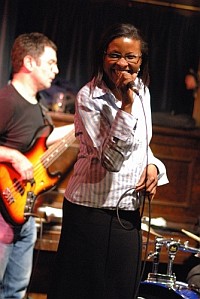 Singing Lessons in Crouch End and Central London: Piano, Guitar, Flute, French Horn, and Violin Tuition at North London Music Studio
One-to-one singing lessons, piano tuition, guitar lessons, violin and other instruments with qualified professional teachers at our Crouch End studio near Highgate, and Muswell Hill. The Hap'ning Place teachers are all performing professionals with a passion for music and enjoy teaching all levels of students.


Music Lessons in Crouch End, near Highgate, Muswell Hill and Finchley in North London, can prepare you for Music Examinations in singing, musical theatre, jazz, contemporary vocals and instrumental with the Associated Board of the Royal Schools of Music (ABRSM), Trinity School of Music, London College of Music and Rock Skool.


The Hap'ning Place in Crouch End, Haringey is easy to get to from many north London locations such as Highgate, Hampstead, Muswell Hill, Woodgreen, Finsbury Park, Tottenham, Palmers Green, Camden and Islington.


Our violin teacher works individually with the students but also in the group Fiddle Club that meets for a violin class once a week. The Fiddle club performs in the studio recitals, carols for charity, as well as in our students' Ensemble Concert in July.


Vocal coaching or piano, guitar or violin tuition with your teacher prepares you to participate in the three student recitals a year


Singers at our Crouch End and Central London Music School perform in the Summer Songs ensemble concert of duos and trios


Solo concerts with The Hap'ning Place Concert Series performed by our student vocalists and pianists in Crouch End and Mayfair.


Master Classes and weekend workshops in singing, piano and musical theatre with visiting American professors and jazz with the band Special Edition


The Hap'ning Place Choir goes Christmas caroling for various charities including Great Ormond Street Children's Hospital and Marie Curie Hospice Care and performs in the Summer Songs Ensemble Show.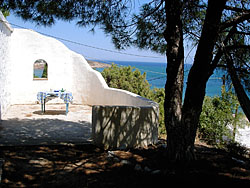 Why not book on our Summer Singing Holiday Workshop and Master Class for Singers on the stupendous Greek island of Chios?
Click here
for more info.

---
Email us by
clicking here
The Hap
'
ning
Place
3 The Campsbourne, London N8 7PN